THE CHINAR RESORTS AND SPA
PAHALGAM KASHMIR
Welcome to The Chinar Resort and Spa Pahalgam Kashmir, where tranquility meets breathtaking beauty. Nestled at the quieter end, our resort provides a captivating view of the majestic Himalayas and the magnificent river Lidder. Undoubtedly one of the finest hotels in Pahalgam, The Chinar Resort and Spa offers a location like no other.
Immerse yourself in the charm of our plush resort, thoughtfully designed with modern architecture and interiors that exude elegance. Indulge in the blissful and serene atmosphere of Pahalgam as you relax in our pristine surroundings.
Centrally located in the heart of the city, our elegant property is a true gem of Kashmir, renowned as the paradise on earth. Discover an unforgettable holiday experience with your loved ones at The Chinar Resort and Spa Pahalgam.
ACCOMMODATION
---
Our harmonious rooms offer a choice of king-sized or twin beds, ensuring a restful sleep. With elegant interiors and furniture, our accommodations create an atmosphere of comfort.
Enjoy our thoughtful amenities, designed to enhance your relaxation. Wake up to the soothing scent of pine, preparing you for a memorable day. Step onto our windswept balconies, where you can soak in breathtaking views of mountains or forests, seamlessly merging the outdoors with your room.
Experience a rejuvenating stay, where every detail has been carefully crafted for your comfort and satisfaction.

Travel Desk and
Concierge



Temperature Controlled
Rooms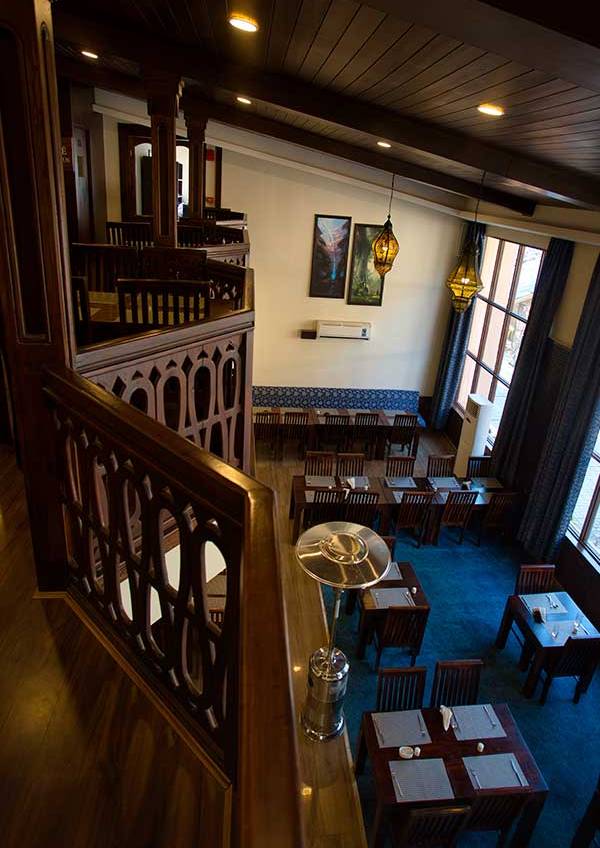 DINING
Whether you're looking for a delightful all-day dining experience, a romantic dinner for two, a joyful gathering with family and friends, or a sophisticated venue for exclusive dinners and corporate events, our Pahalgam resort offers an array of exceptional dining options. From breakfast to dinner, our talented culinary team crafts a menu that showcases the finest flavors and ingredients, taking inspiration from both local Kashmiri delicacies and international cuisines.
---