ROOMS & SUITES
Start your day surrounded by the refreshing scent of pine in our harmonious rooms. Designed to provide a peaceful sanctuary, you can choose from our selection of king-sized beds or twin beds, ensuring a restful night's sleep. With elegant interiors, chic furniture, and serene amenities, your stay with us promises utmost comfort.
Welcome to The Chinar Pahalgam - the epitome of luxury and comfort in the picturesque town of Pahalgam. Nestled amidst the breathtaking beauty of the Kashmir Valley, The Chinar Pahalgam stands as a true testament to opulence and grandeur. Renowned as one of the finest luxury resorts in Pahalgam, we offer an unmatched experience that combines modern amenities with the serene natural surroundings.
PREMIER BALCONY ROOM
Overlooking the lush green valley, these rooms offer a luxurious retreat with a range of exceptional amenities.Unwind in contemporary bathrooms with showers and sink into the plushness of your choice of king-size or twin beds adorned with premium linens. Stay entertained with the LCD TV and keep your valuables secure in the laptop-sized safety deposit box.
They also feature a cozy seating area where you can catch up on work at the dedicated workspace. Stay connected with complimentary Wi-Fi access, enjoy your favorite shows on the LED screen, and make use of the provided hair dryer and iron/ironing board for added convenience.
Step out onto your private balcony and be captivated by the breathtaking vistas that Srinagar has to offer. Immerse yourself in the beauty of the surroundings while enjoying the fresh air and serenity.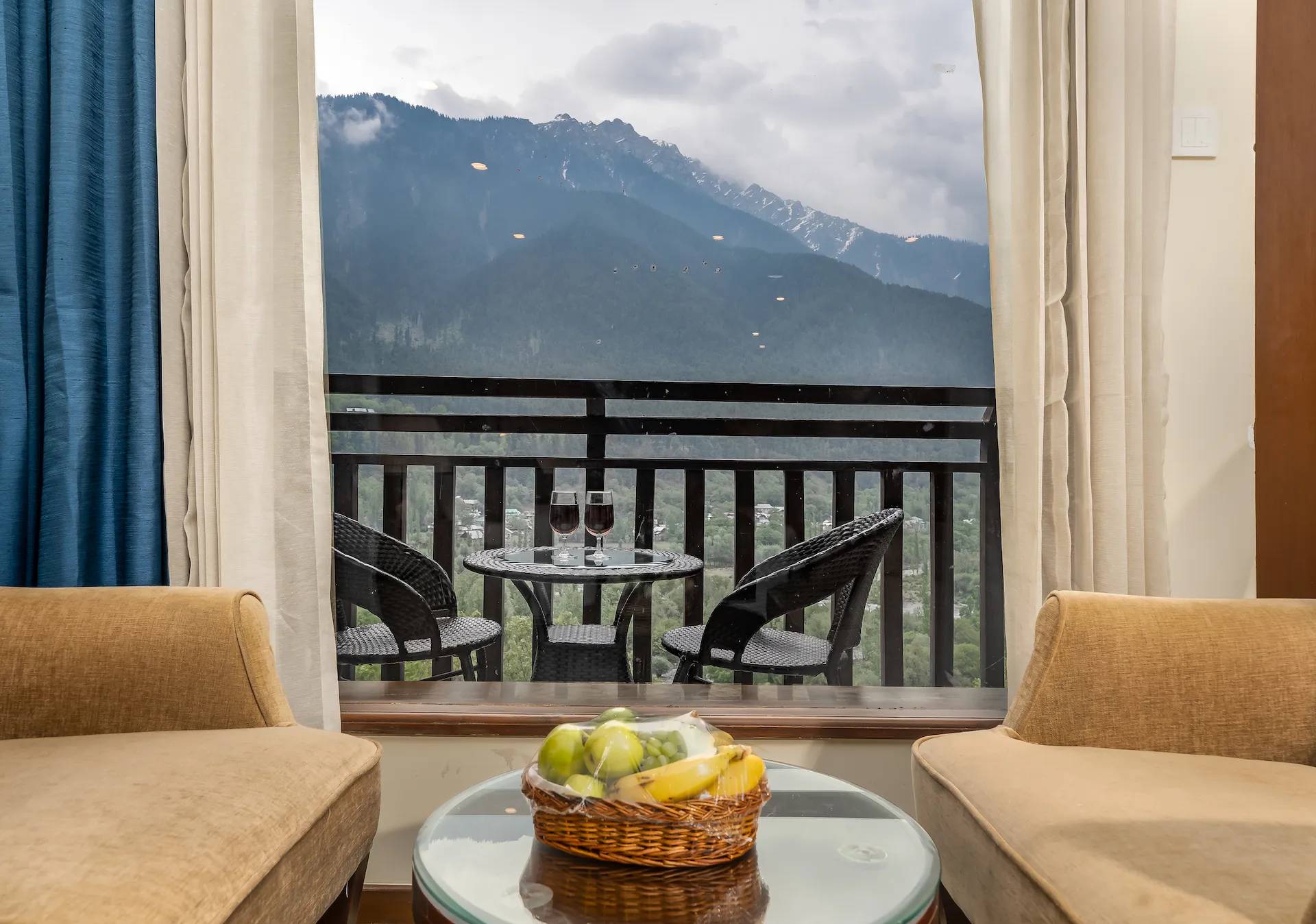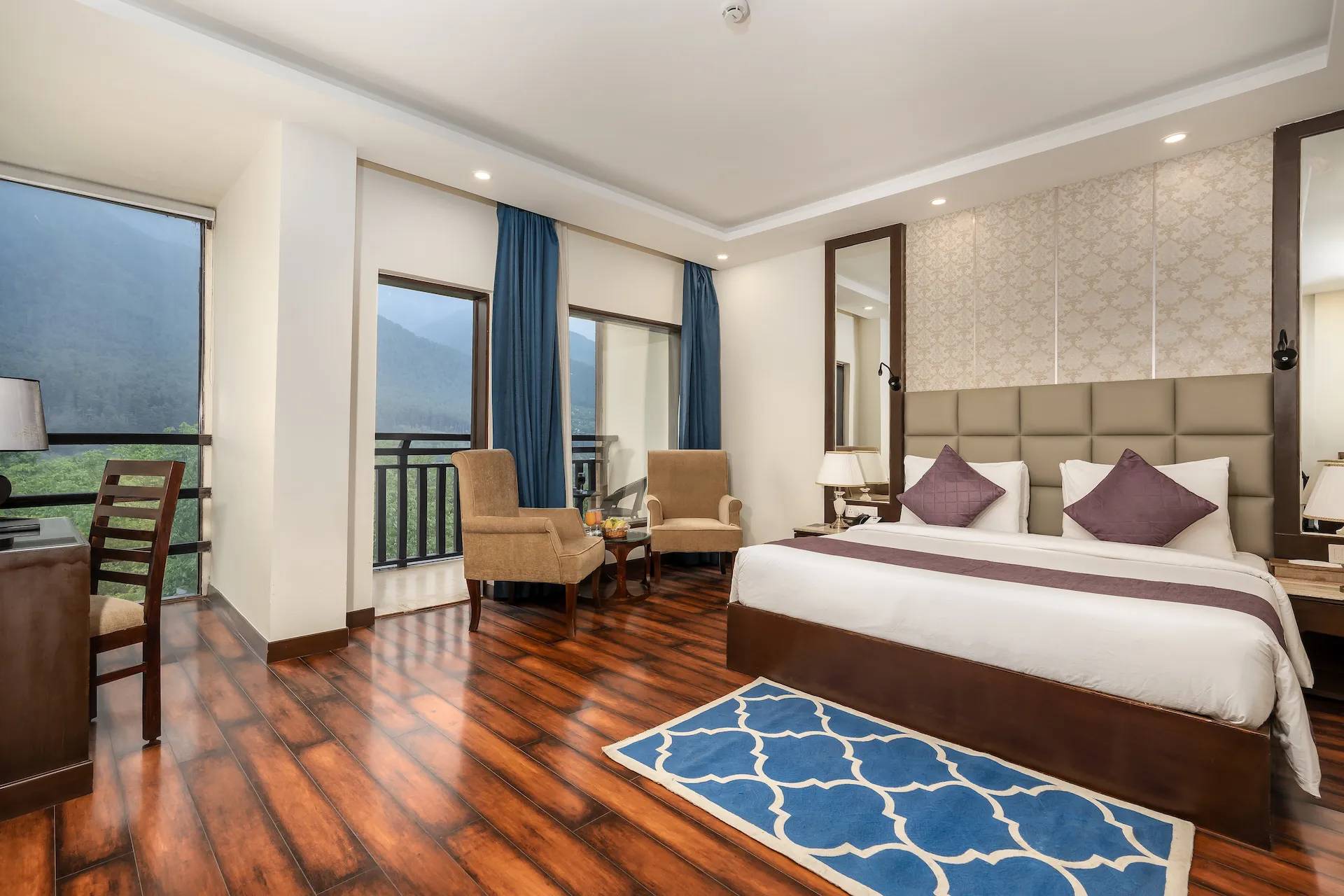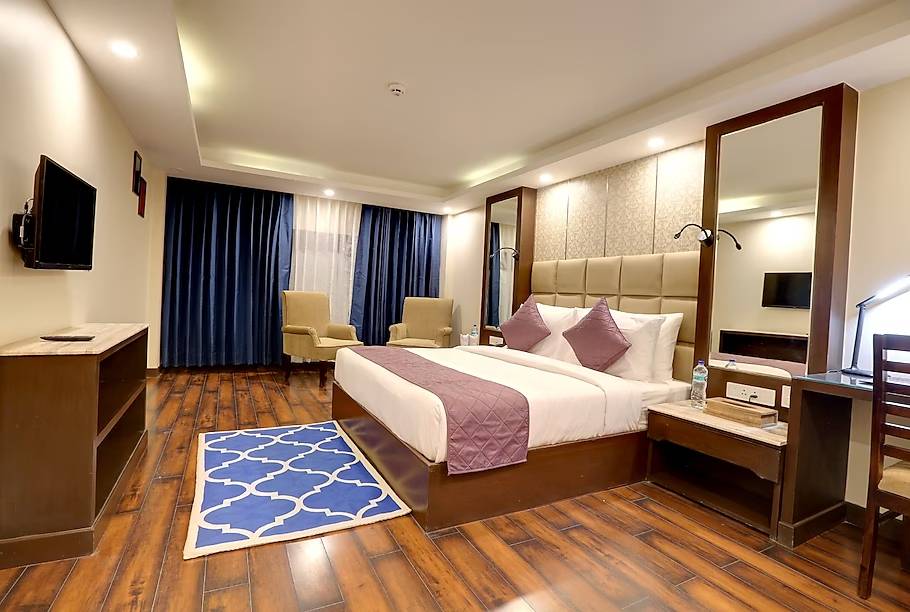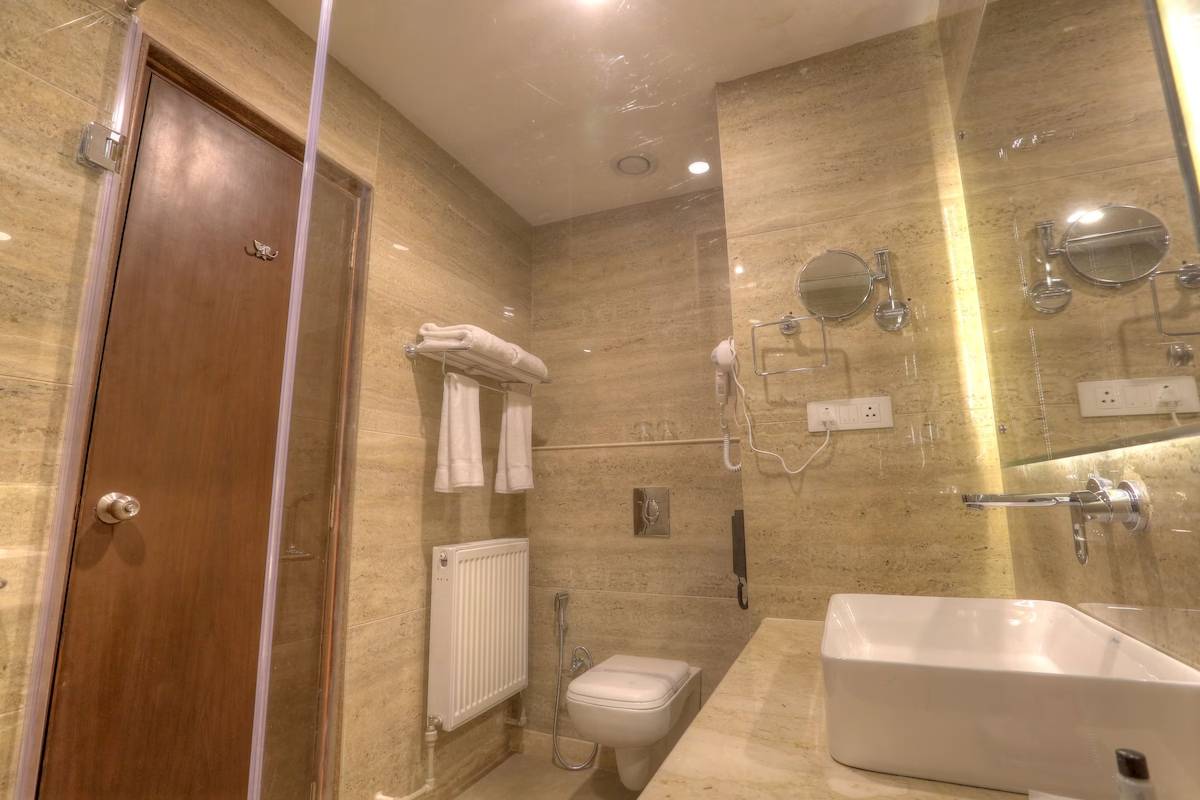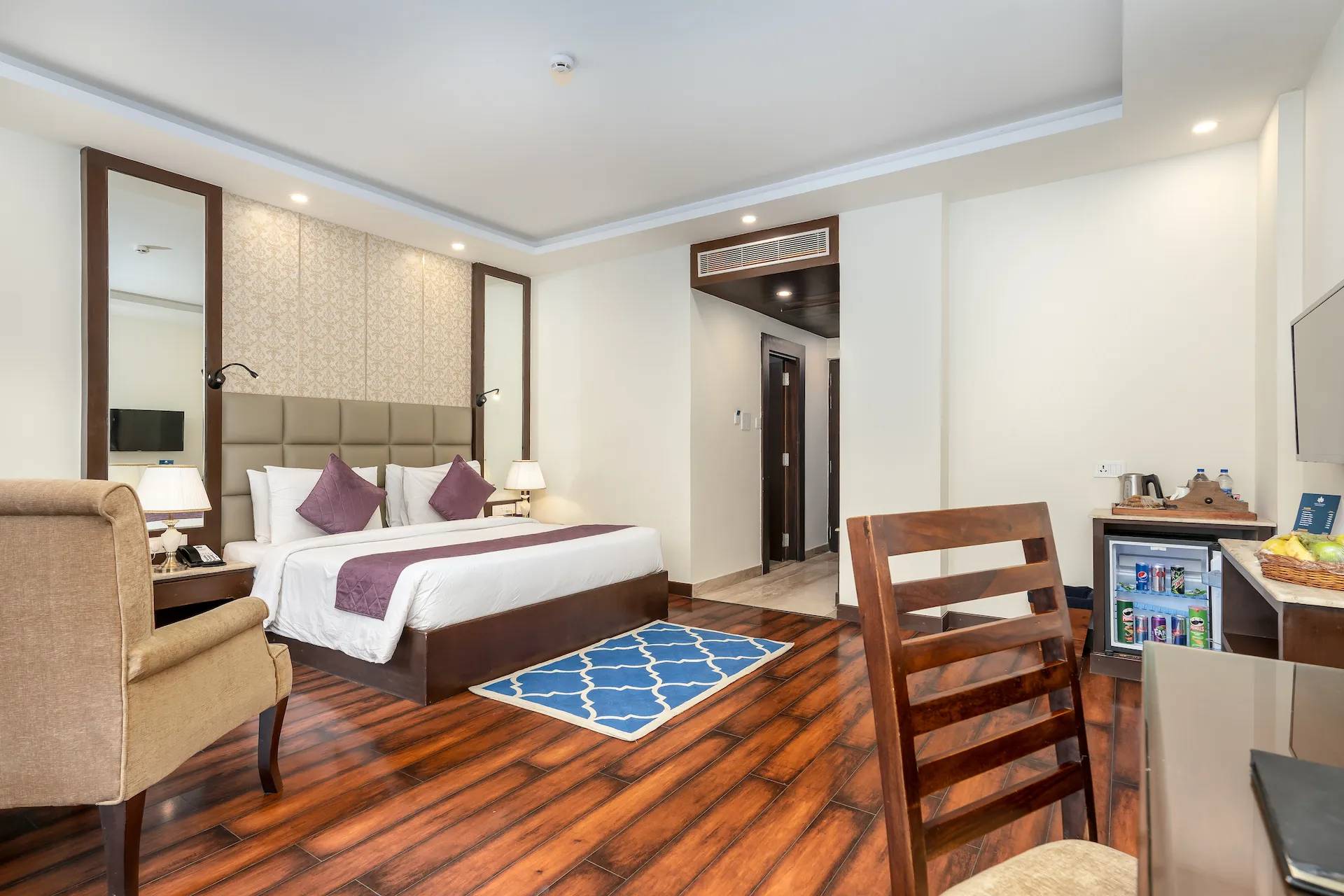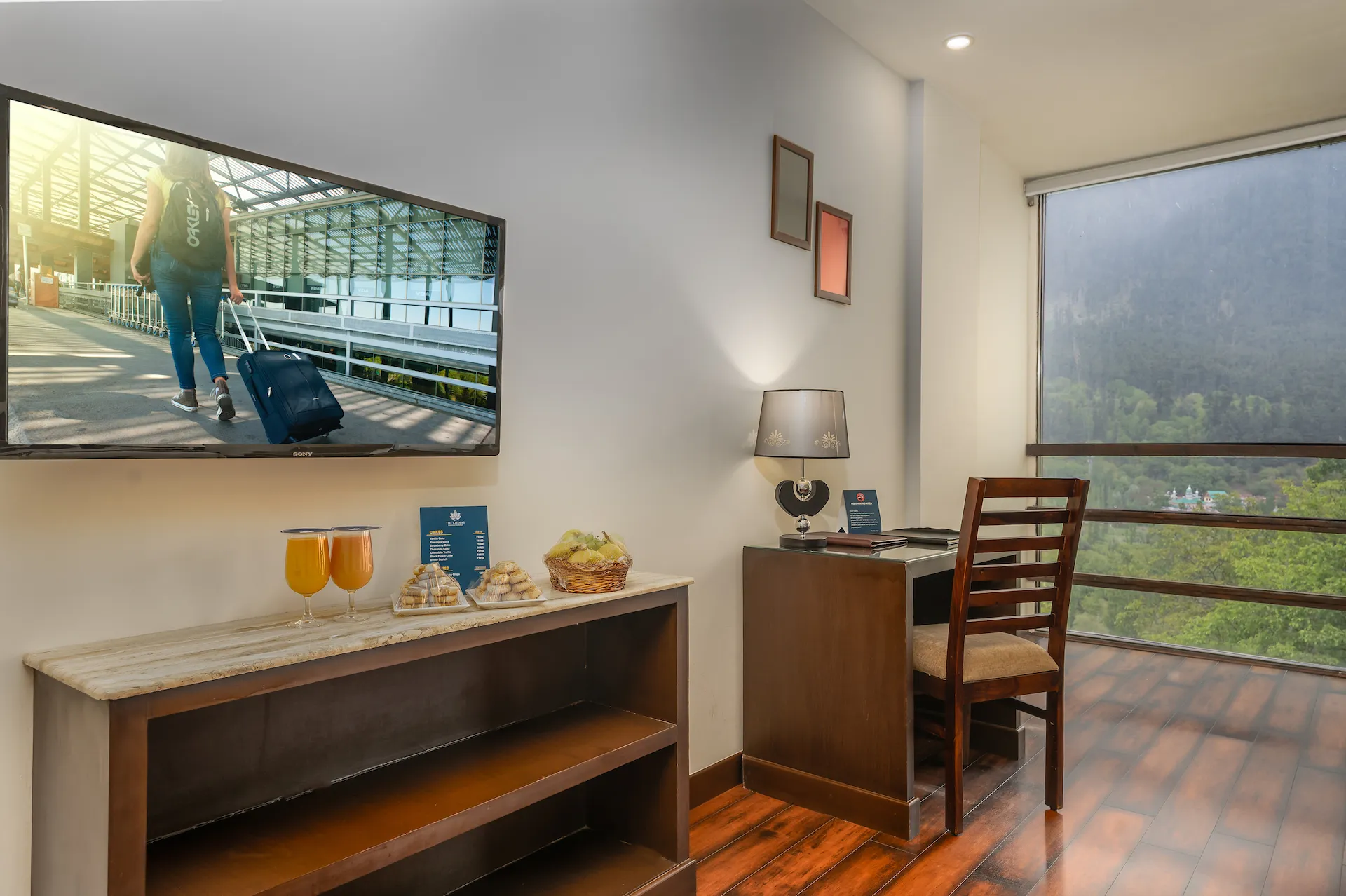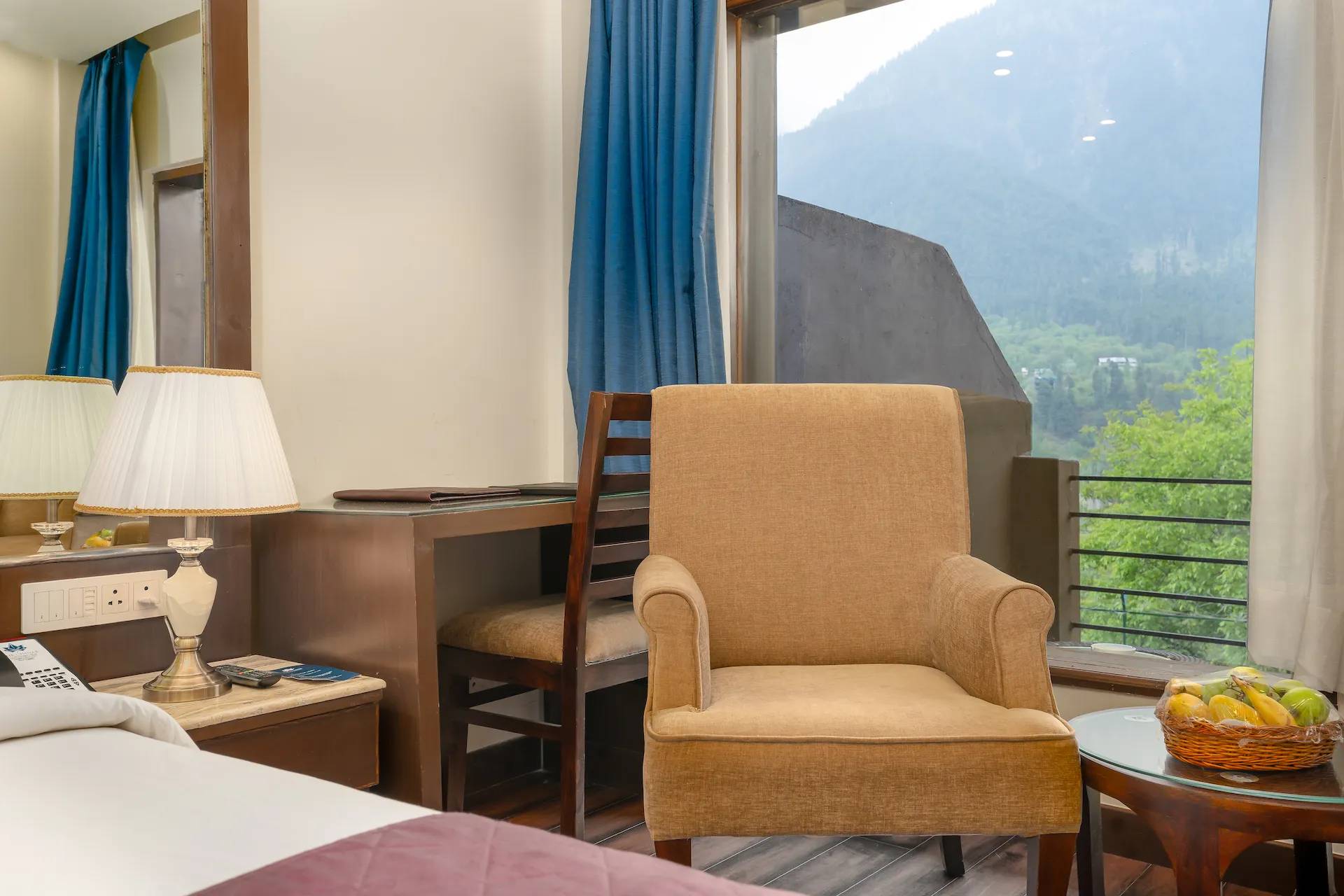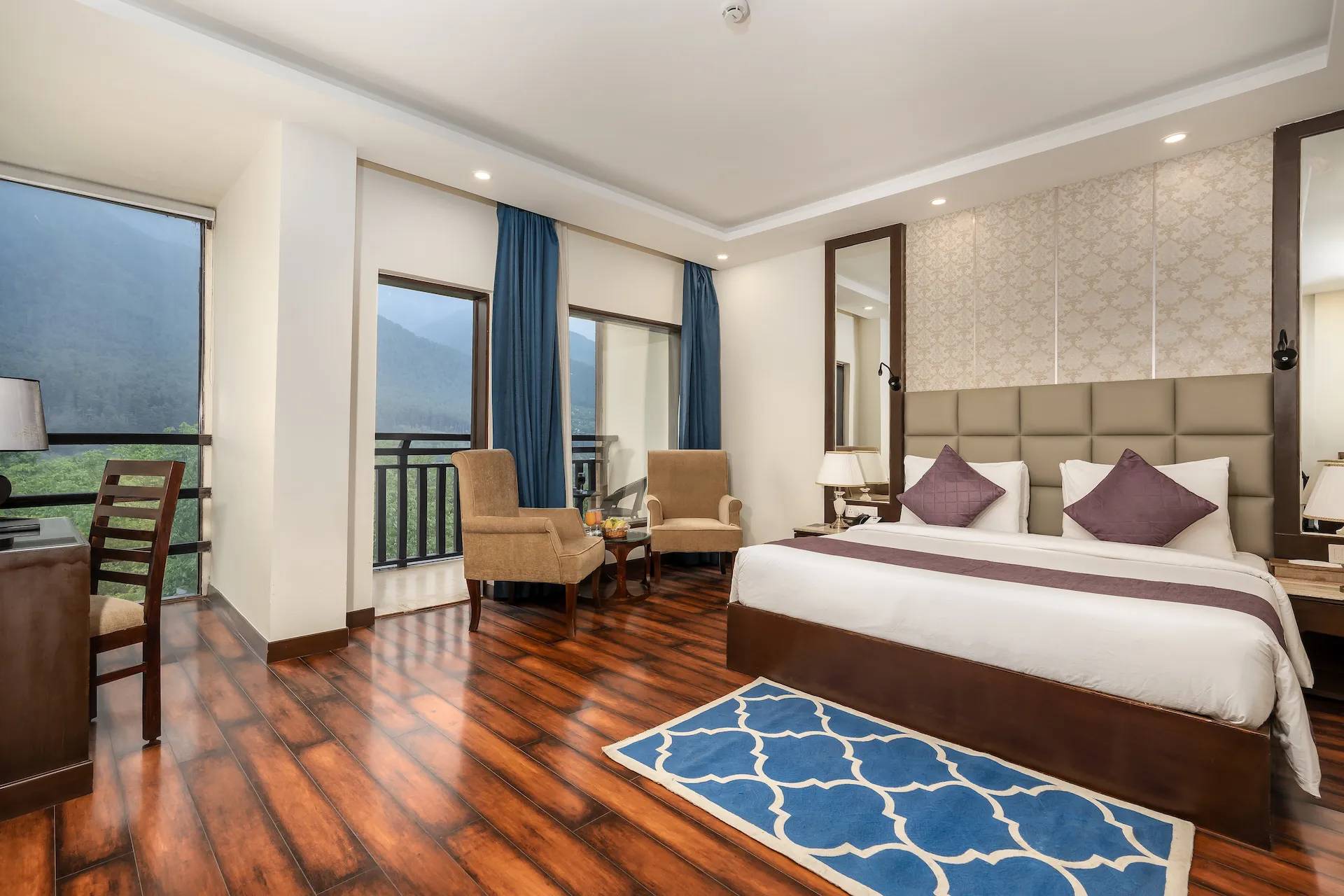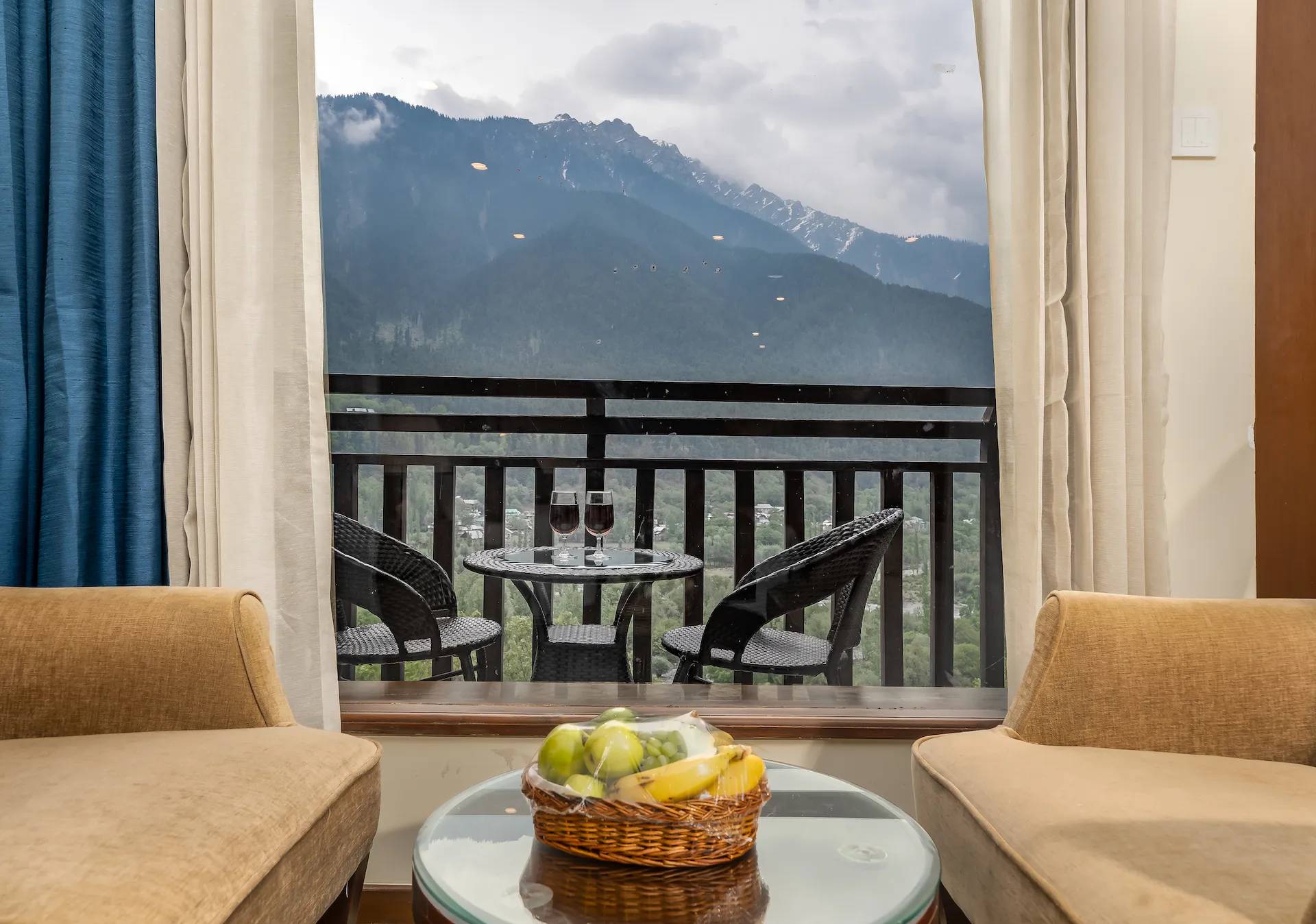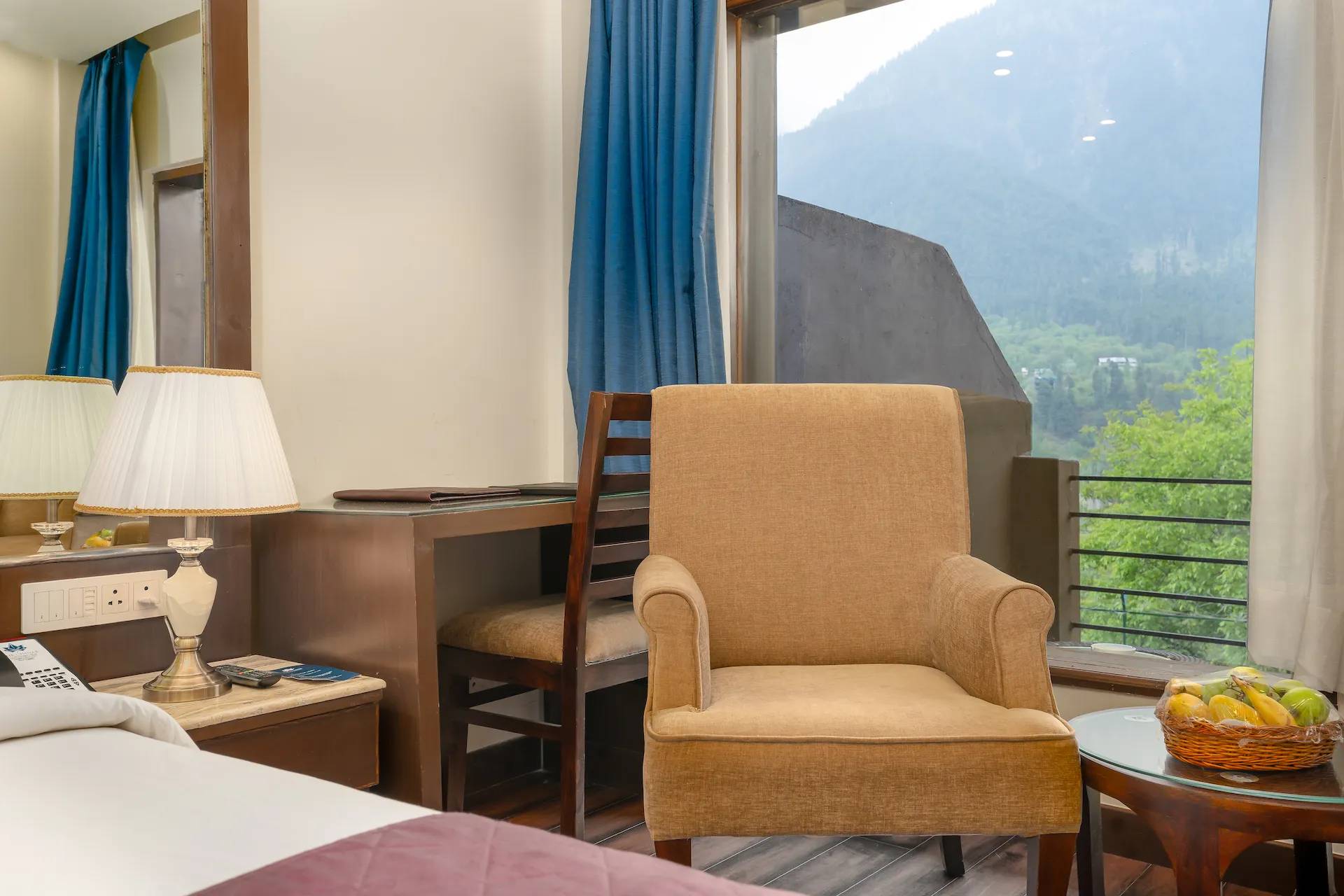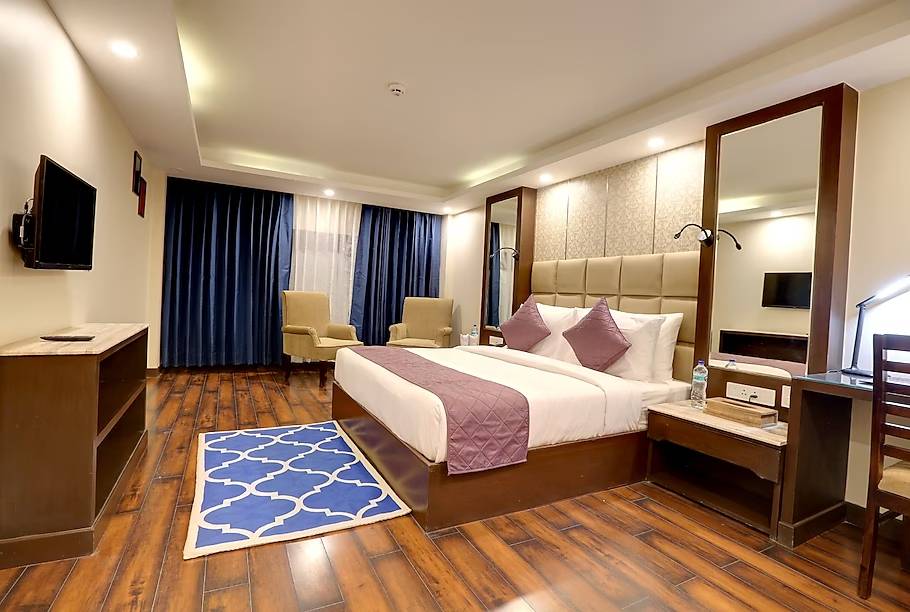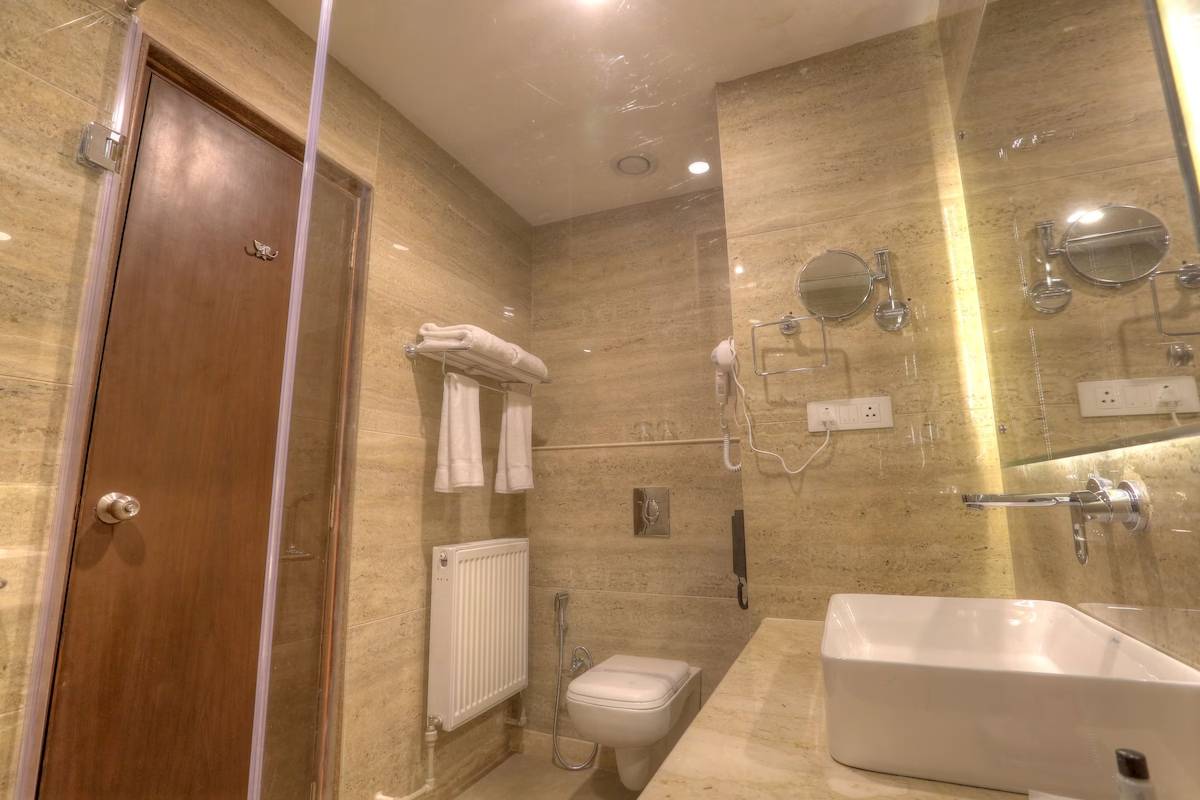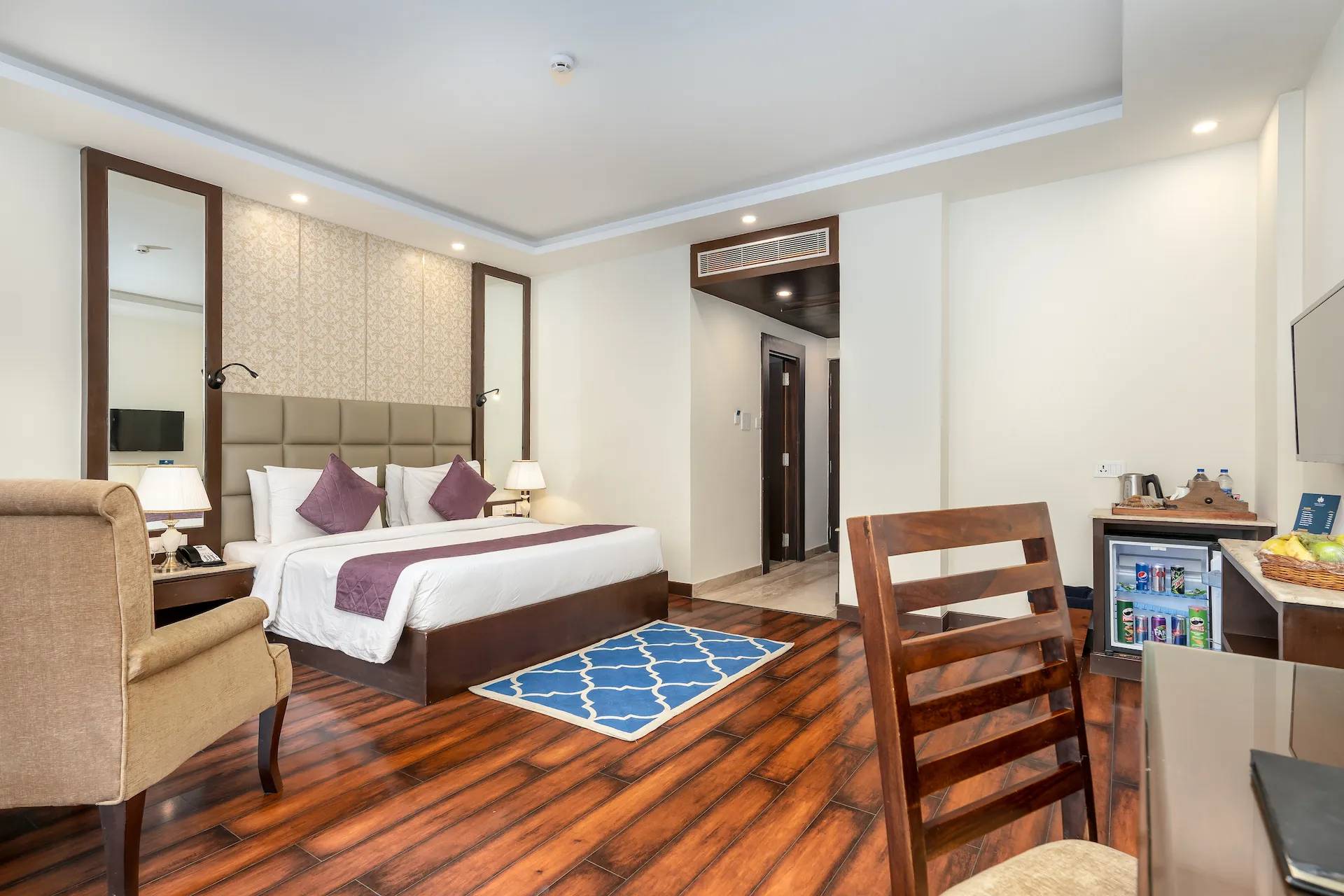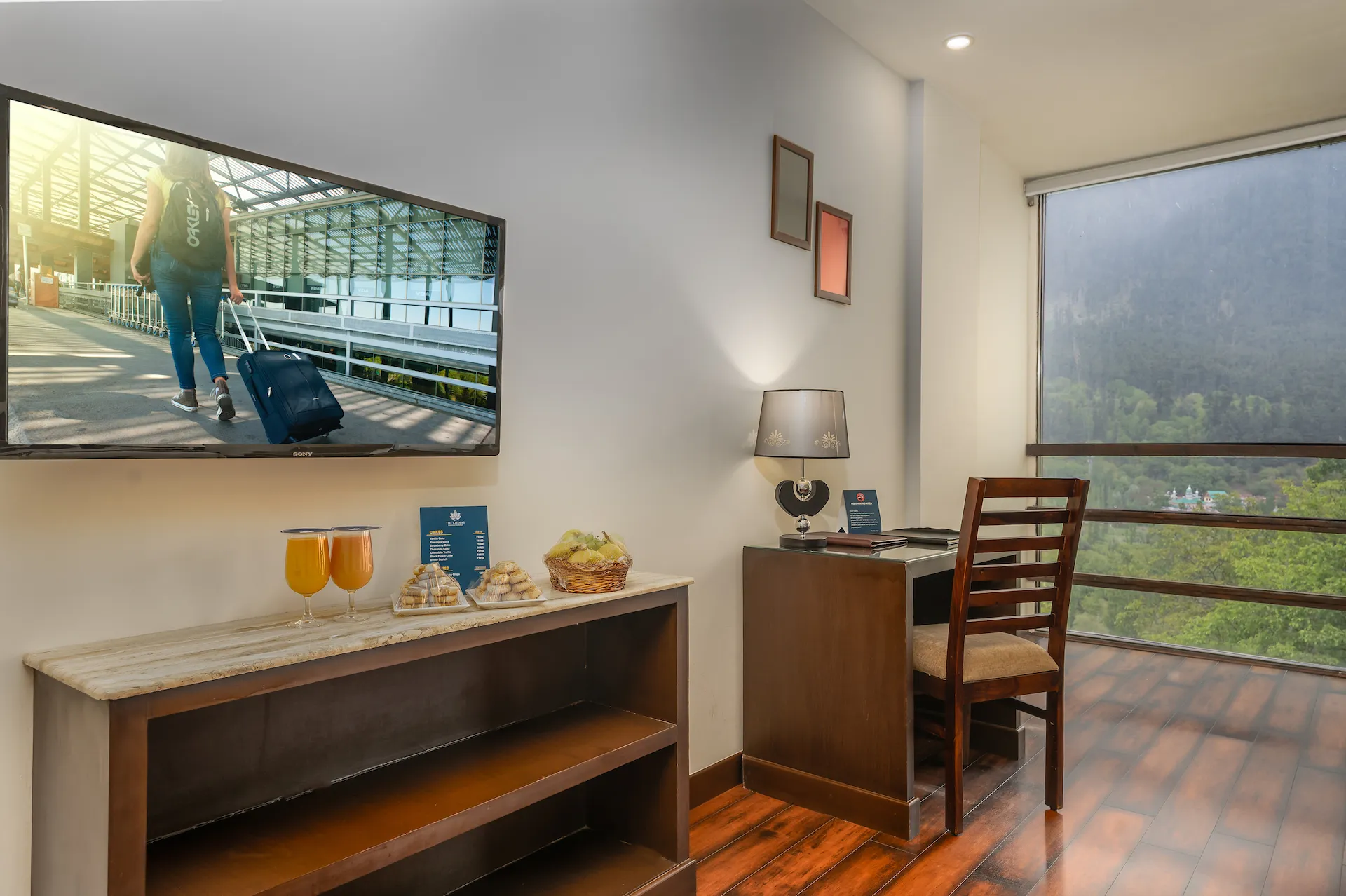 SUPERIOR BALCONY ROOM
Experience luxury and comfort in our exceptional Superior Balcony Room. Indulge in the opulent bathroom, boasting a delightful shower and a separate bathtub for your utmost relaxation. Whether you prefer a King-size bed or a Twin-size bed, rest assured that our rooms are adorned with lavish duvet covers to ensure your utmost comfort.
Additionally, our Superior Balcony Rooms are thoughtfully equipped with modern amenities such as an LCD TV and a laptop-sized safe deposit box. As you gaze out from your balcony, you'll be greeted by the breathtaking view of the lush green valley, creating a serene and picturesque ambiance for your stay.
LUXURY SUITE ROOM
Located on the top floor of our hotel, these suites provide discerning guests with a spacious and opulent retreat, accompanied by stunning views overlooking the picturesque valley.
Step into luxury as you enter our stylish suites, which are designed to be light and airy, creating a refreshing ambiance. The large contemporary bathroom is a haven of relaxation, featuring both a rejuvenating shower and a freestanding bathtub for your indulgence.
Unwind on the plush sofa or gather around the coffee table for a leisurely chat. A well-appointed work desk is available for those who need to attend to business matters. Sink into the embrace of a king-size bed, adorned with sumptuous linens, ensuring a restful night's sleep.
Entertainment is at your fingertips with an LCD TV and player, allowing you to enjoy your favorite shows and movies. Your valuables will be secure in the safety deposit box, spacious enough to accommodate a laptop, providing you with peace of mind throughout your stay.